What are Easter Eggs?
Most people know about the chocolate version of Easter Eggs - In the UK you cannot avoid seeing stacks of these in almost all food shops.

For some, Ester Eggs also refer to painted eggshells of different colours and designs.

In computing, an Easter Egg is a hidden feature within a programme/game/webpage.
For example, how many of you have seen this screen when there has been a problem on Google Chrome?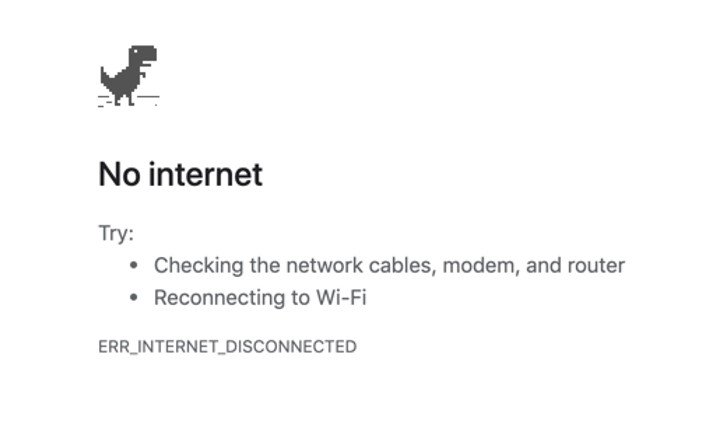 Now, how many of you know that this is a game that you can play while you wait for the problem to be resolved? Just press spacebar to start. The aim of the game is to get the Dino as far as possible whilst avoiding all the obstacles by using the space bar to jump.

Want to give it a go, but have no internet issues? Then type chrome://dino into your Google Chrome address bar.
Google hides quite a few different in-browser games - some you just search for in a Google search bar (ie. Pacman, Solitaire, Minesweeper, Tic Tac Toe, Snake Game), others are a bit more hidden (including Atari Breakout and a text-based adventure game).
Not to be beaten, Microsoft Edge gives users who have the secret know-how access to a surfing game.
The thing with these Easter Eggs is that they can take many forms. Sometimes they require a special key or search phrase to be entered, other times you may need to follow a complex series of actions, whilst others are just hidden links in text or images.
We have included hidden links in this text to the instructions for some of the games listed (you may need to allow pop-ups).